Complete HiFi Network
Streamer RS250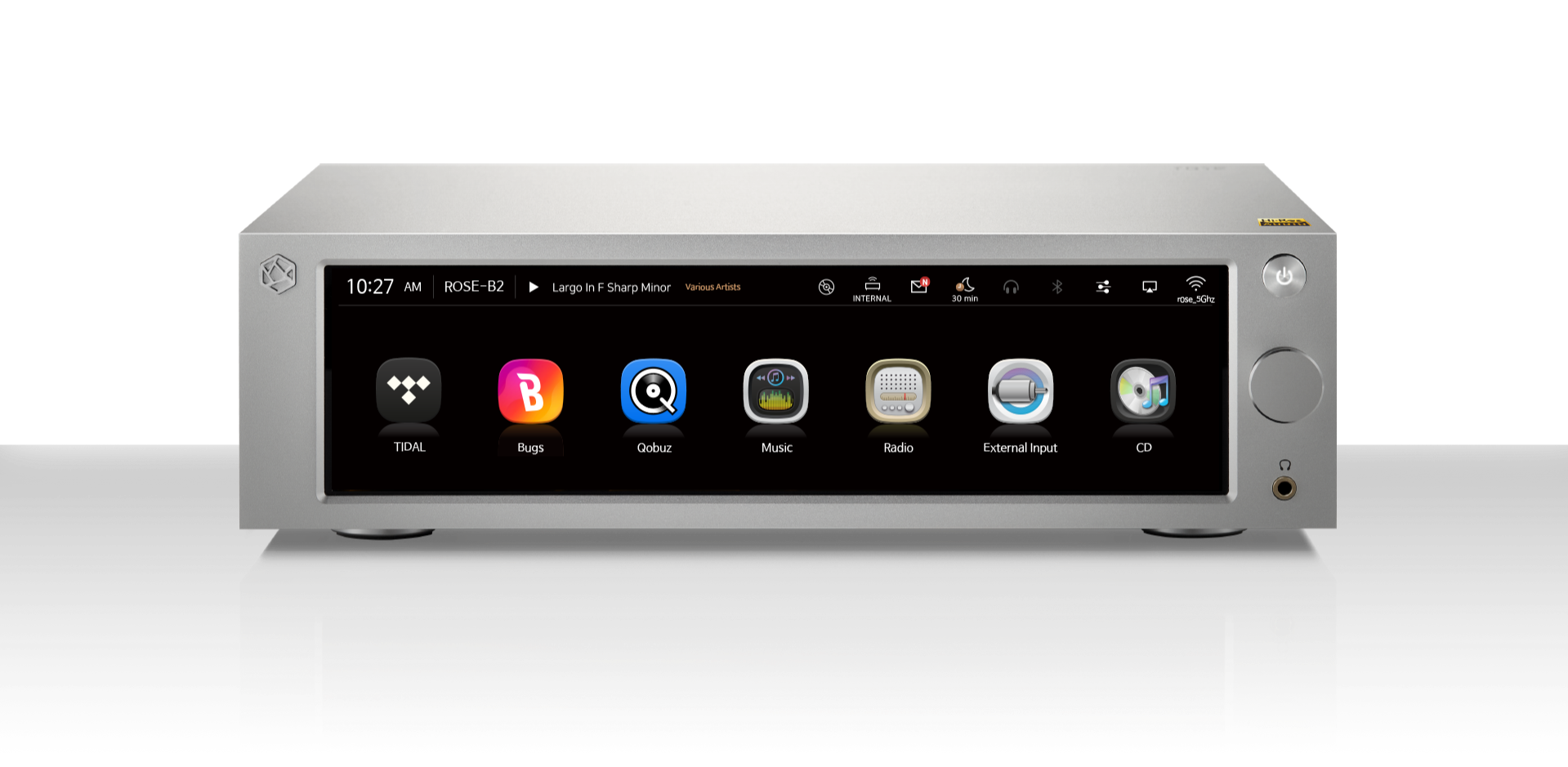 RS250 is a model for audiophile with high-performance DAC and linear power in the RS201A, which was popular with its new design.

The wide LCD and multi-touch provide a new experience as an audio device and add perfection to those seeking simplicity.

The harmonious design of the high-quality aluminum body emphasizing the same edge as the previous product and the cool wide viewing angle touchscreen placed on the front side makes your music space stand out even more.

The rotary-type power and volume switches in consideration of visual effect and practicality pursue ROSE's own delicacy.
Pure Sound
Flagship Single Stereo Design DAC
RS250 with built-in ESS flagship DAC (ES9038 Q2M) provides low-noise, low-distortion ultra-high-resolution sound and rich analog density through proprietary processing that supports PCM 32bit/768KHz and Native DSD512 (22.5792Mhz).

Realization of Analog Acoustic Sensibility
Acoustic engineers and audio craftsmen with 30 years of experience tune the device to deliver the original impression and intention of high-quality sound. It clearly expresses the entire range, from the magnificent and rich bass to the delicate and elegant highs.
Linear Power Circuit Design Applied
The linear power supply provides a clean and reliable power supply to the CPU and audio output circuits.

Fully linear power supply and shielding are applied, and noise that may be transmitted to sensitive DAC is blocked for the best possible sound reproduction.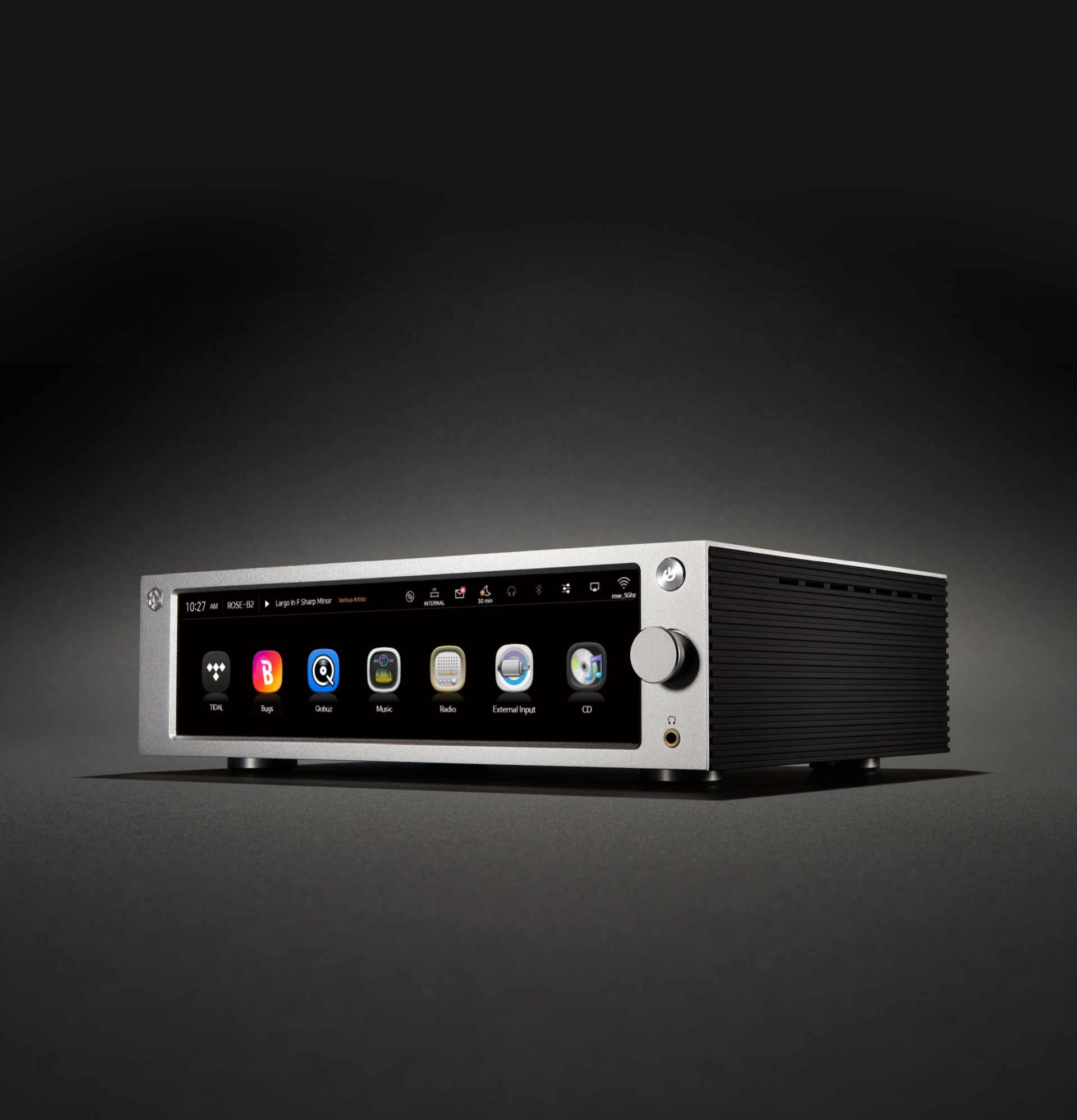 Integral Aluminum Cutting-Processed Case
High-purity aluminum is processed as an integral unit to maximize thermal efficiency, and by minimizing the assembly area, vibration that can affect sound quality is greatly reduced, creating a profound and ideal sense of space.
MQA Certified
MQA is the only technology capable of seamlessly streaming the original master sound in low capacity.

The device supports the top-level MQA Full Decoder feature, so you can play studio mastering quality sound.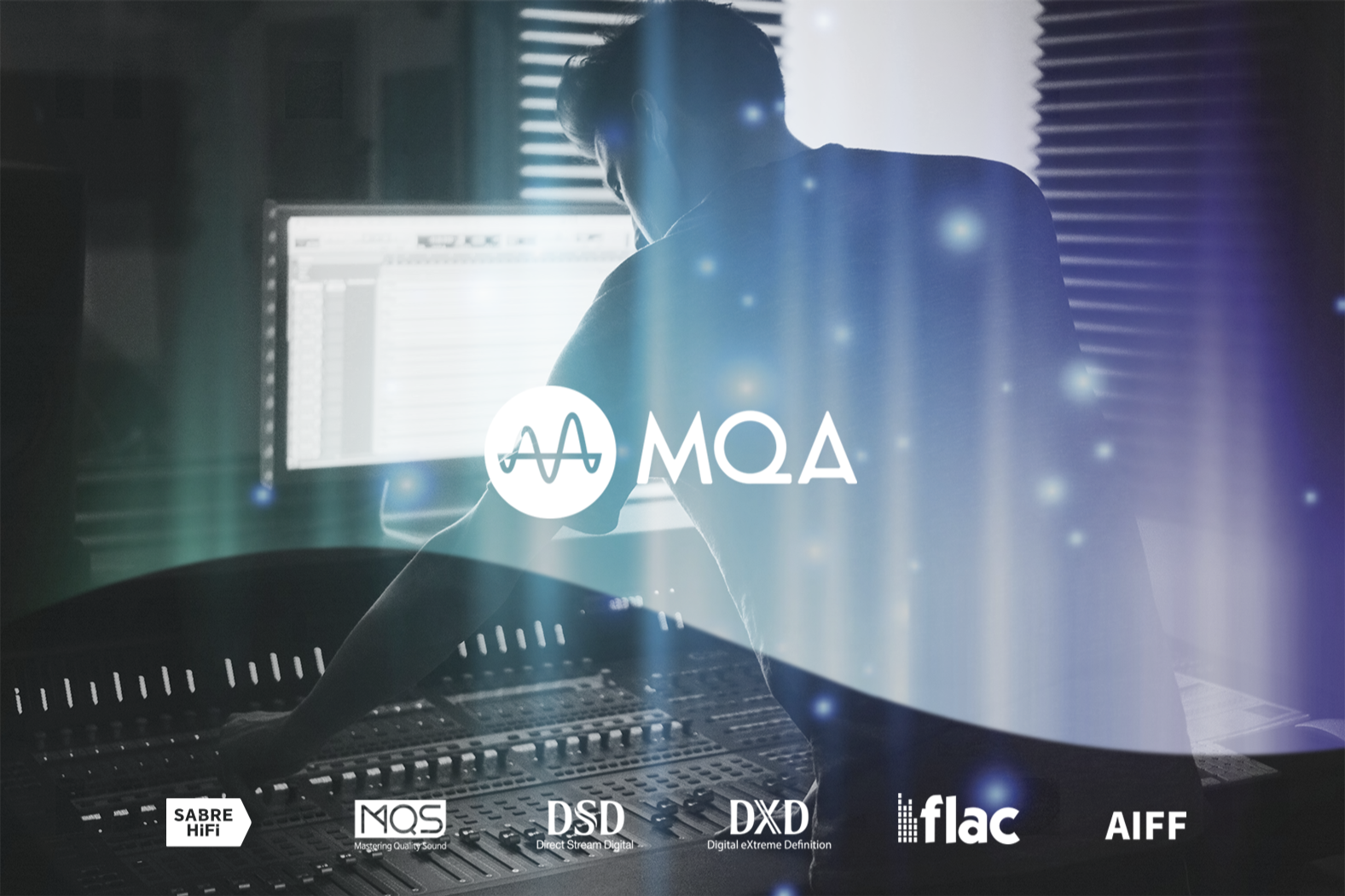 Ultra HD 4K Video Playback Possible
You can enjoy video files from storage devices or streaming media from ROSE Tube / Tidal / Bugs via HDMI connection in Ultra HD 4K quality on the device's large display.

Now feel the vivid impression of the Opera House at home.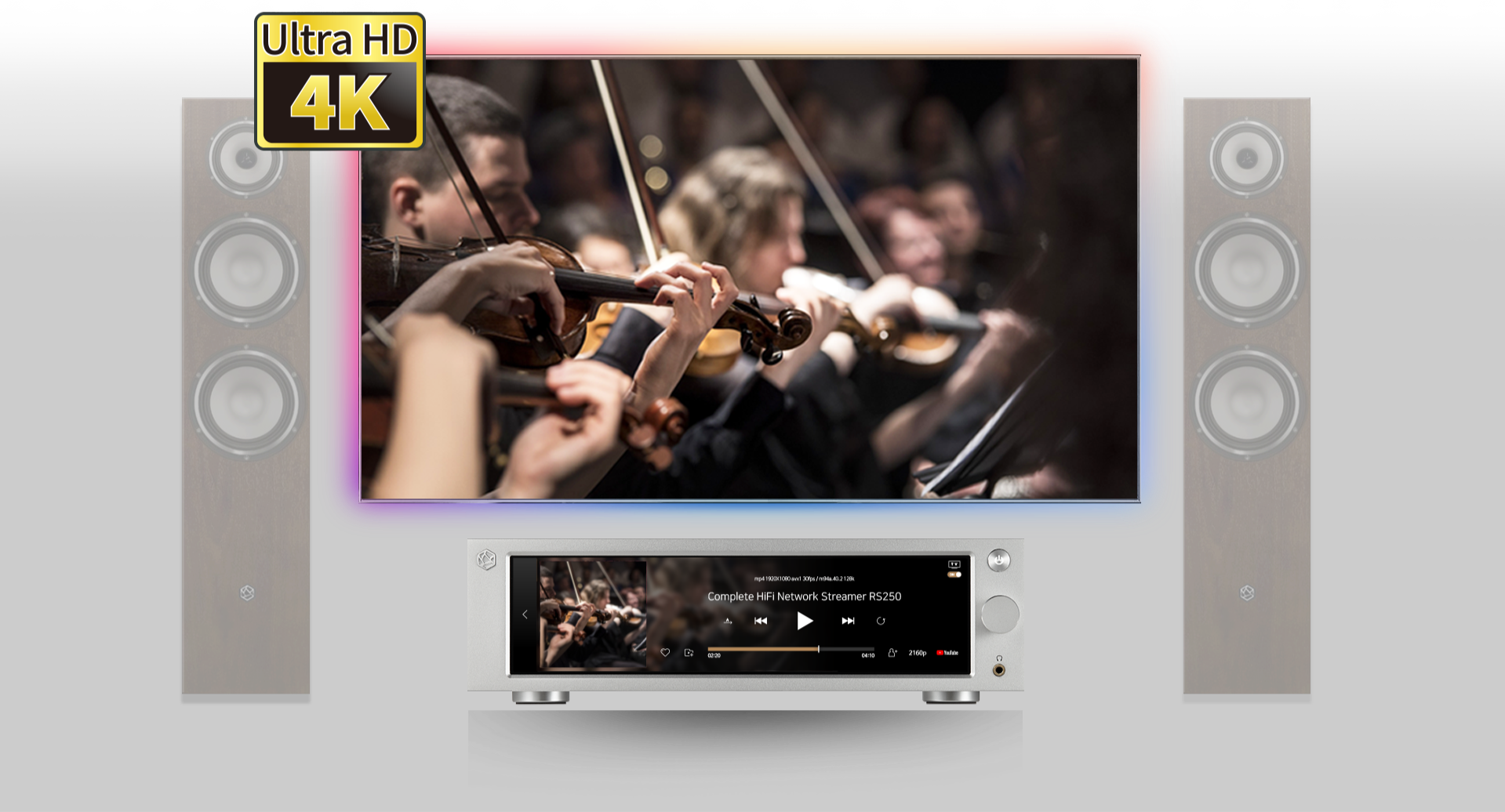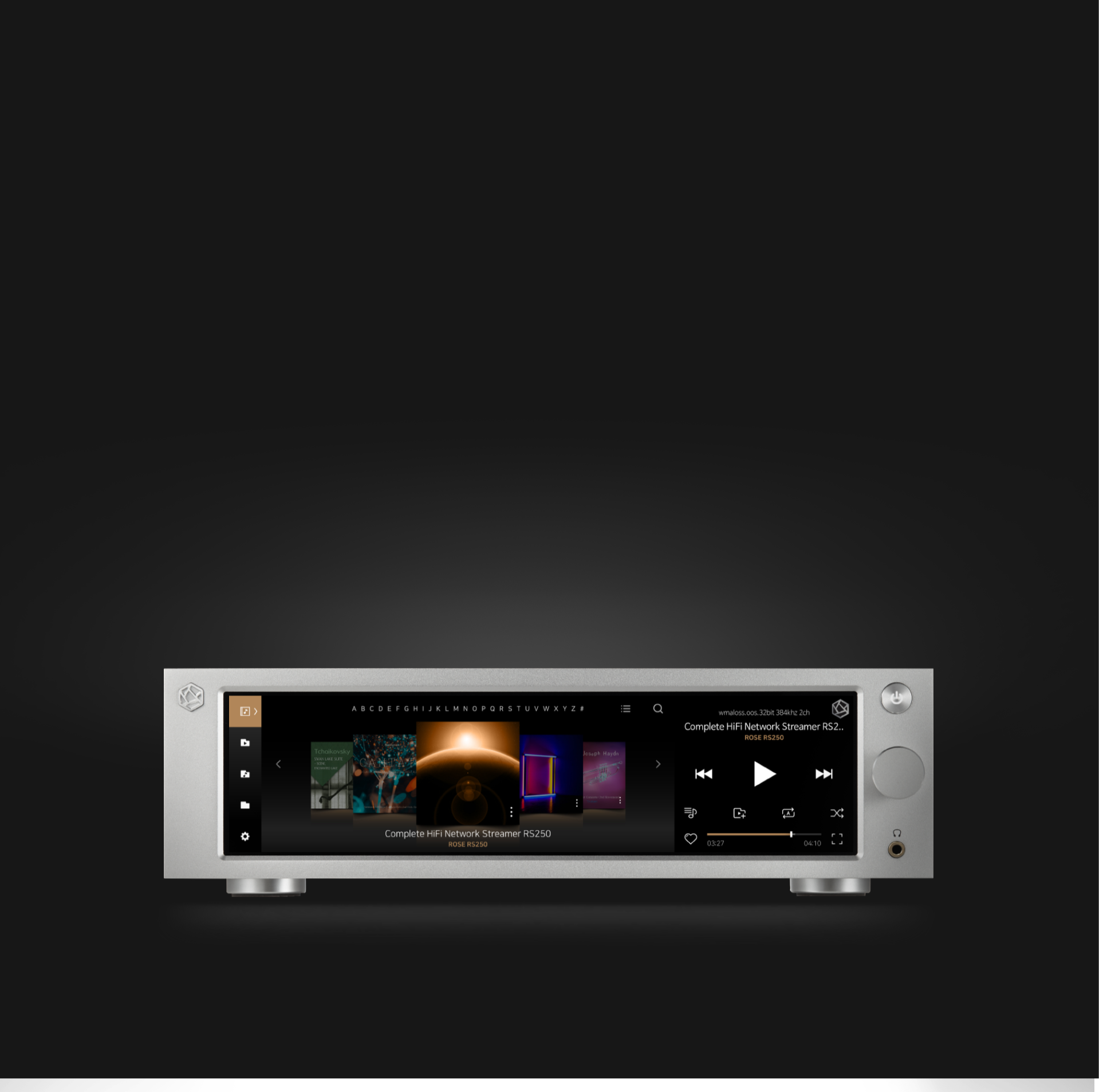 Better Control
Wide 8.8 Inch Touchscreen
It provides an intuitive and convenient interface through the high-resolution wide viewing angle IPS multi-touch panel. The front display shows high-definition album information and can also play back video at 60 FPS.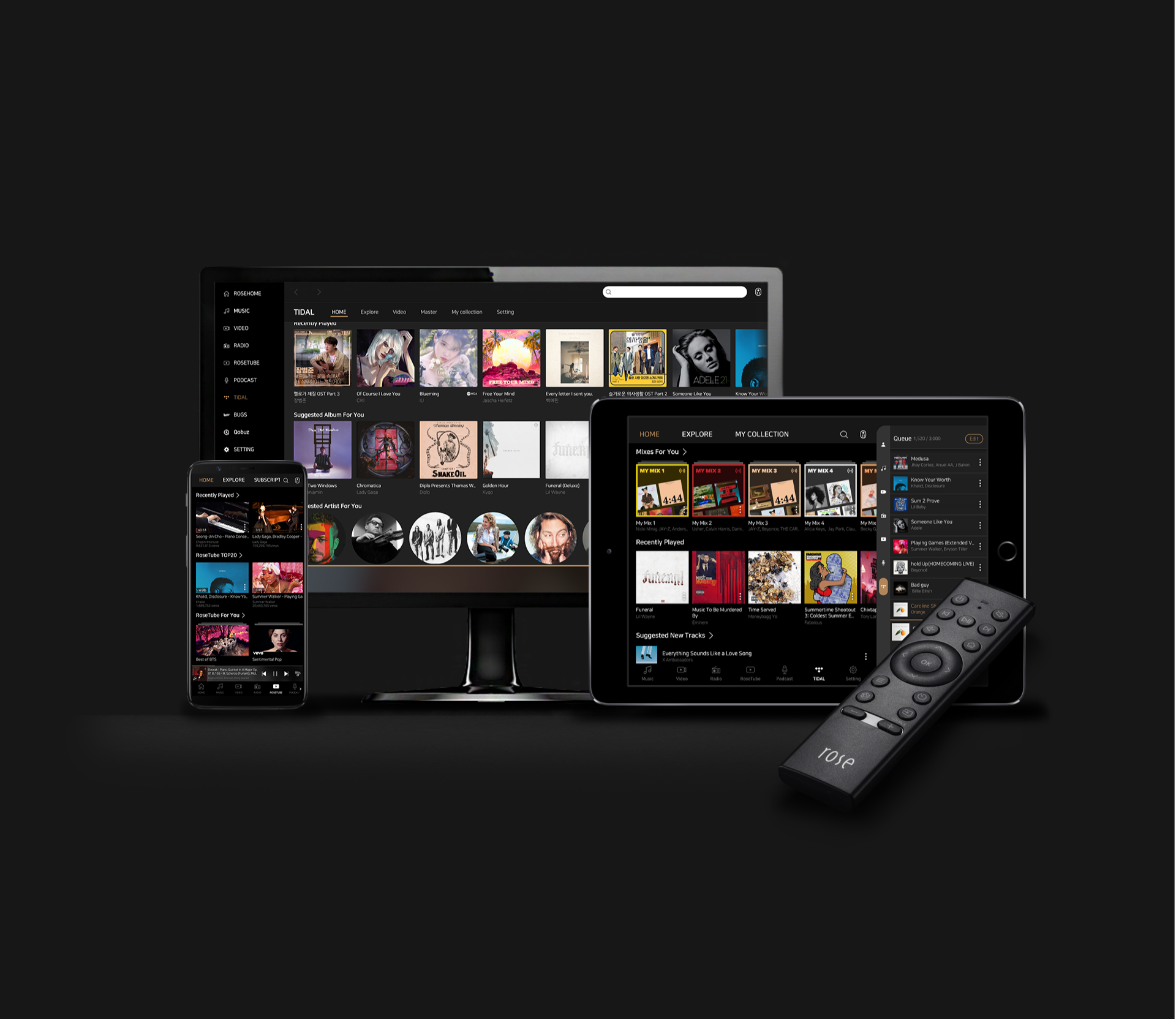 ROSE Connect Application
Users can wirelessly play all music and videos locally and on the network through a dedicated app that supports a variety of platforms.
Bluetooth Remote Controller
You can easily control the device with a dedicated Bluetooth remote controller.
Innovative ROSE OS system
Hi-Fi ROSE's own OS system provides an innovative listening environment.

In addition to playing and streaming ultra-high-quality music, it offers a variety of services including 4K high-definition video playback, music-oriented YouTube listening, Pod casts, various radio broadcasts around the world, CD playback and ripping.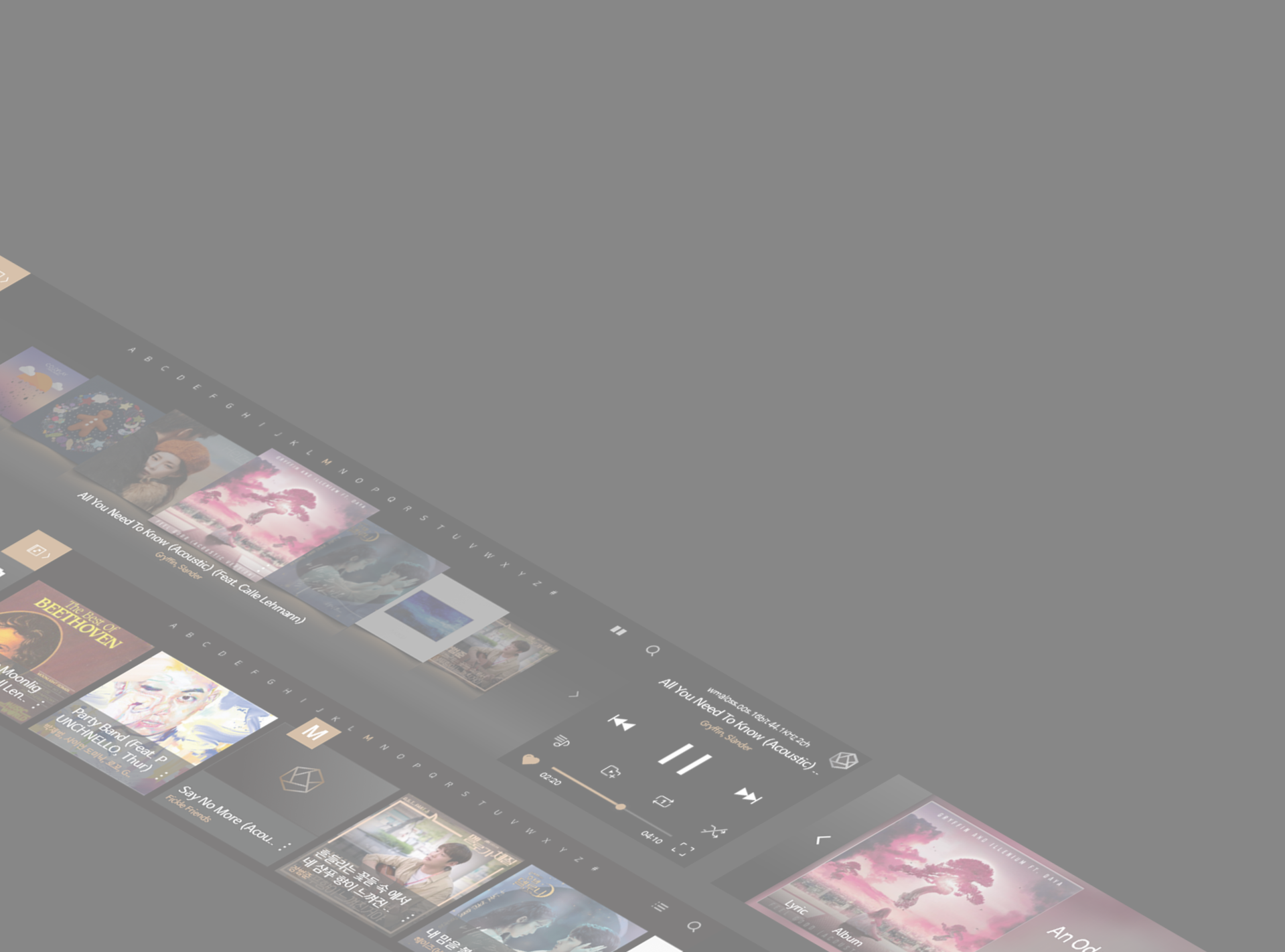 You can play music and video files from your local storage media (USB/SSD).
Build your own home network library via NAS connection.
You can play music categorized by recent albums, albums, artists, genres, composers, and songs.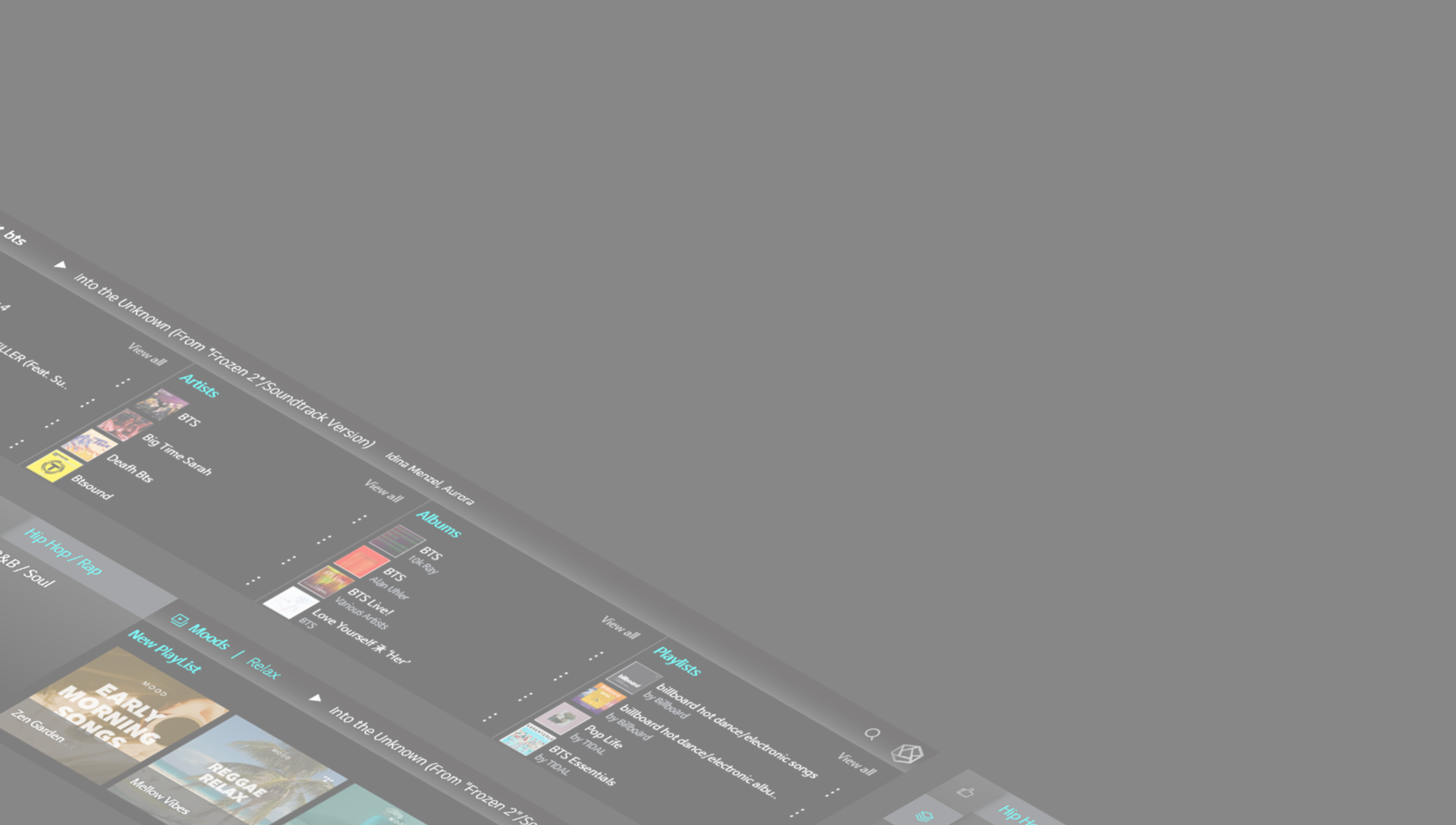 Enjoy music streaming and videos with Tidal's unique features.
Supports MQA Full Decoder, so you can enjoy high-resolution music.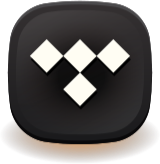 TIDAL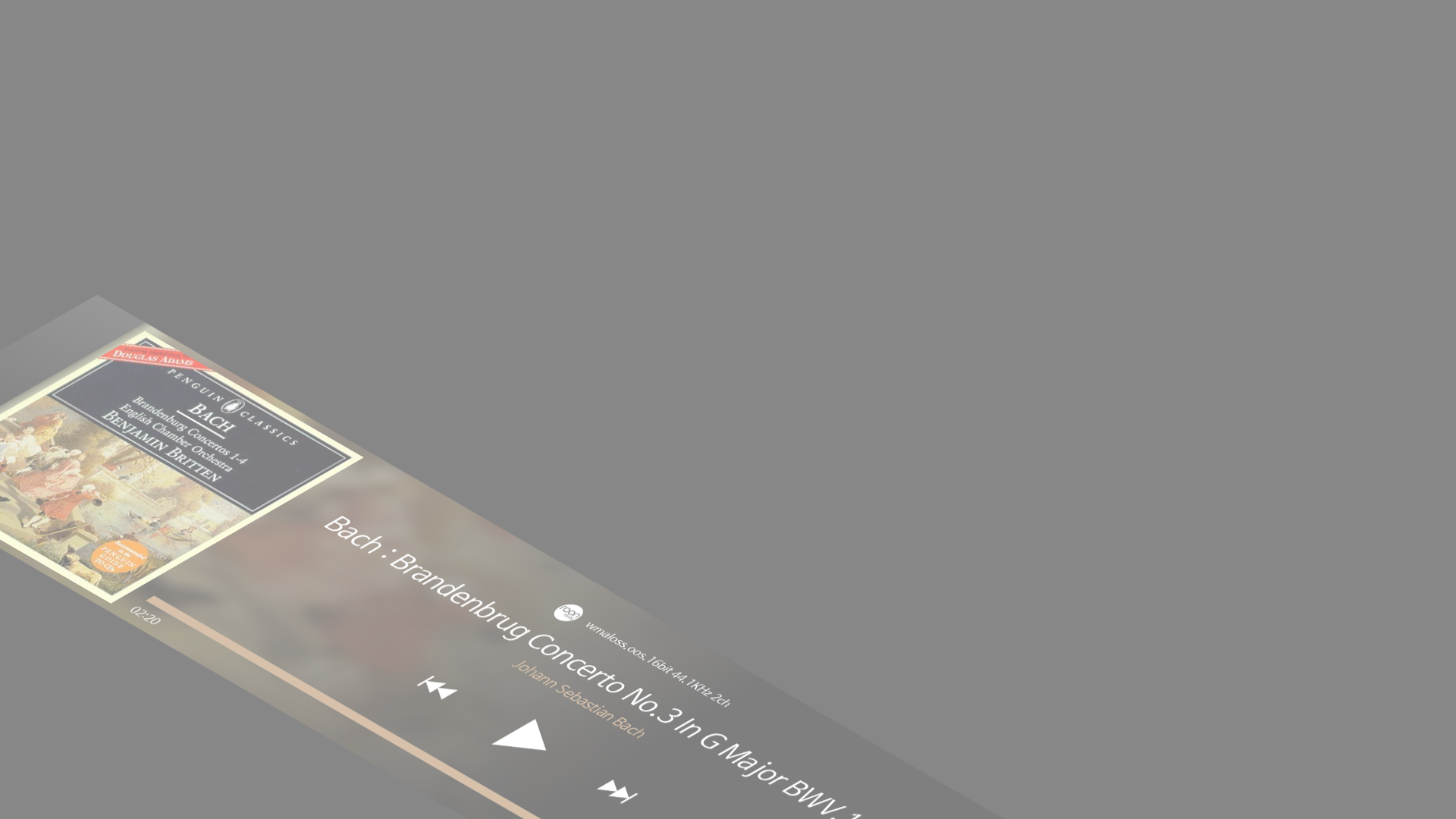 It complies with all requirements of Roon Labs to meet Roon Ready certification, fully compatible with Roon Core.
You can enjoy high-fidelity sound on your ROSE device by taking advantage of powerful sound management features of Roon.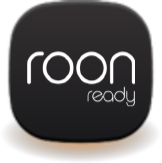 Roon ready CD sound playback and CD ripping are possible by connecting a dedicated CD drive via USB.
You can extract music stored in the CD and save it to SSD or USB.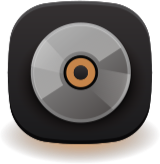 CD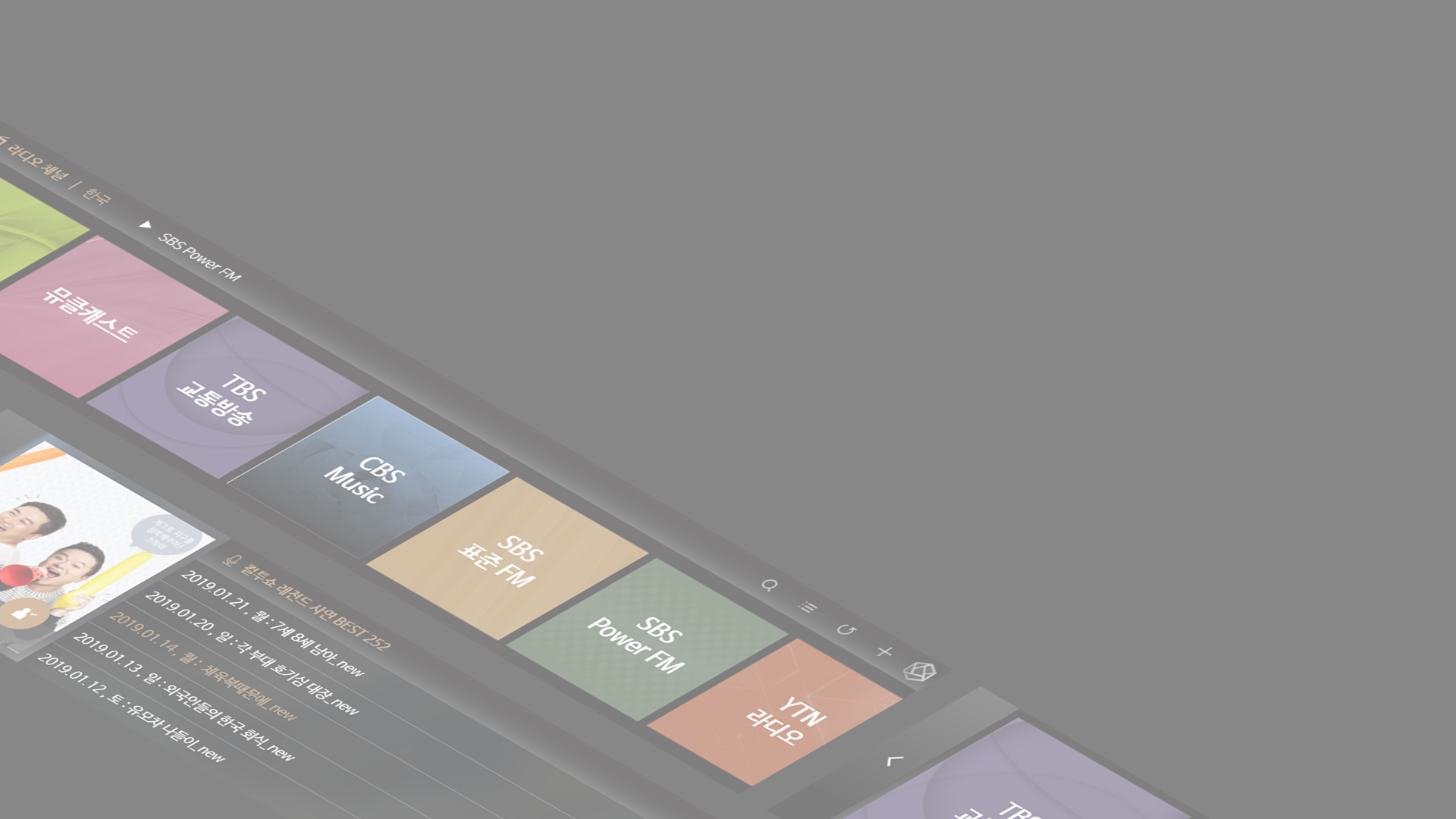 You can listen to over 9,900 Internet radio broadcasts around the world.
Register and listen to the channel as you want. It also provides Pod cast channels provided by iTunes.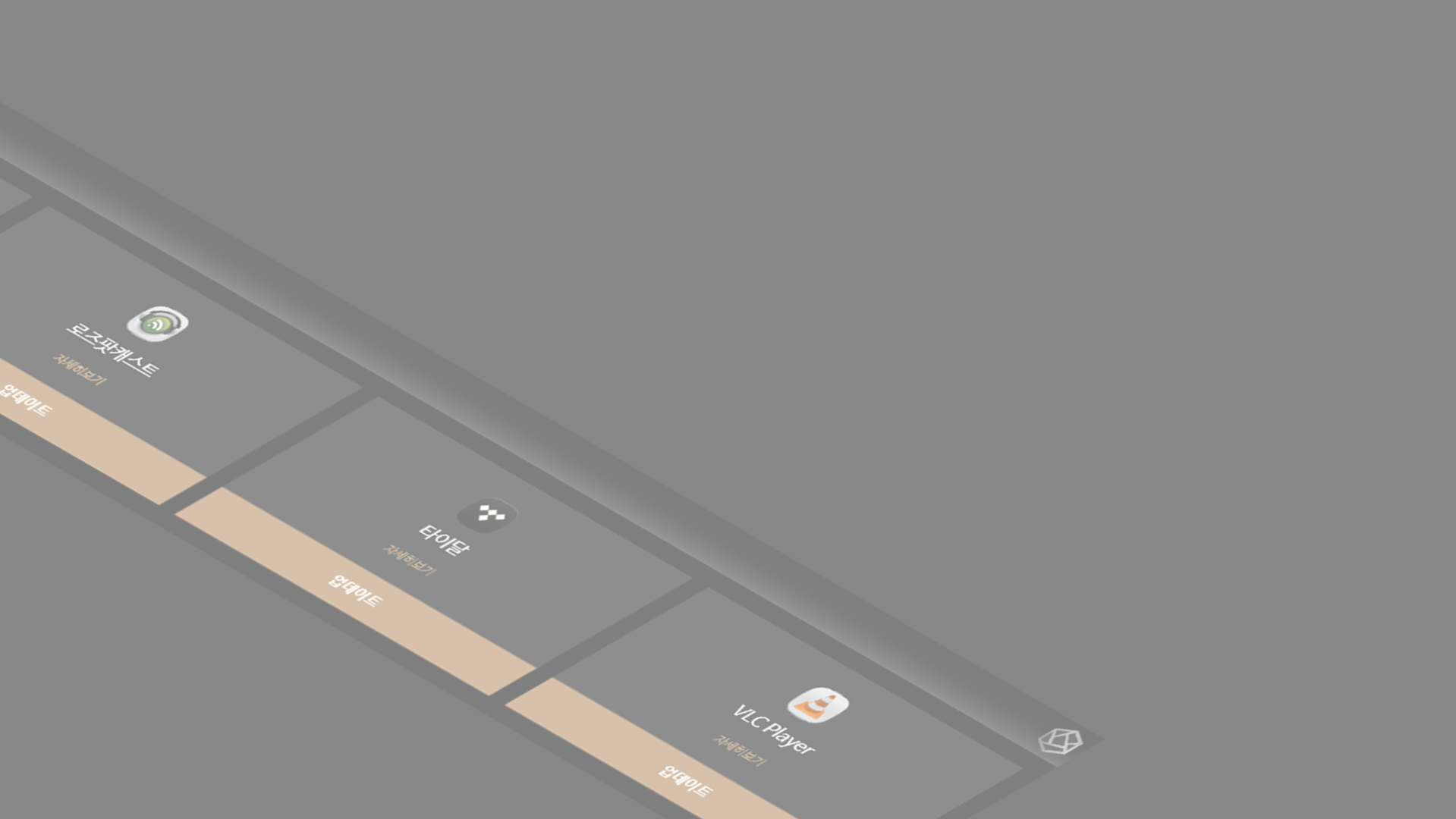 You can easily update various ROSE OS services to the latest version on the ROSE Store.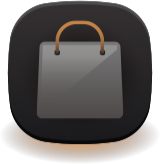 ROSE Store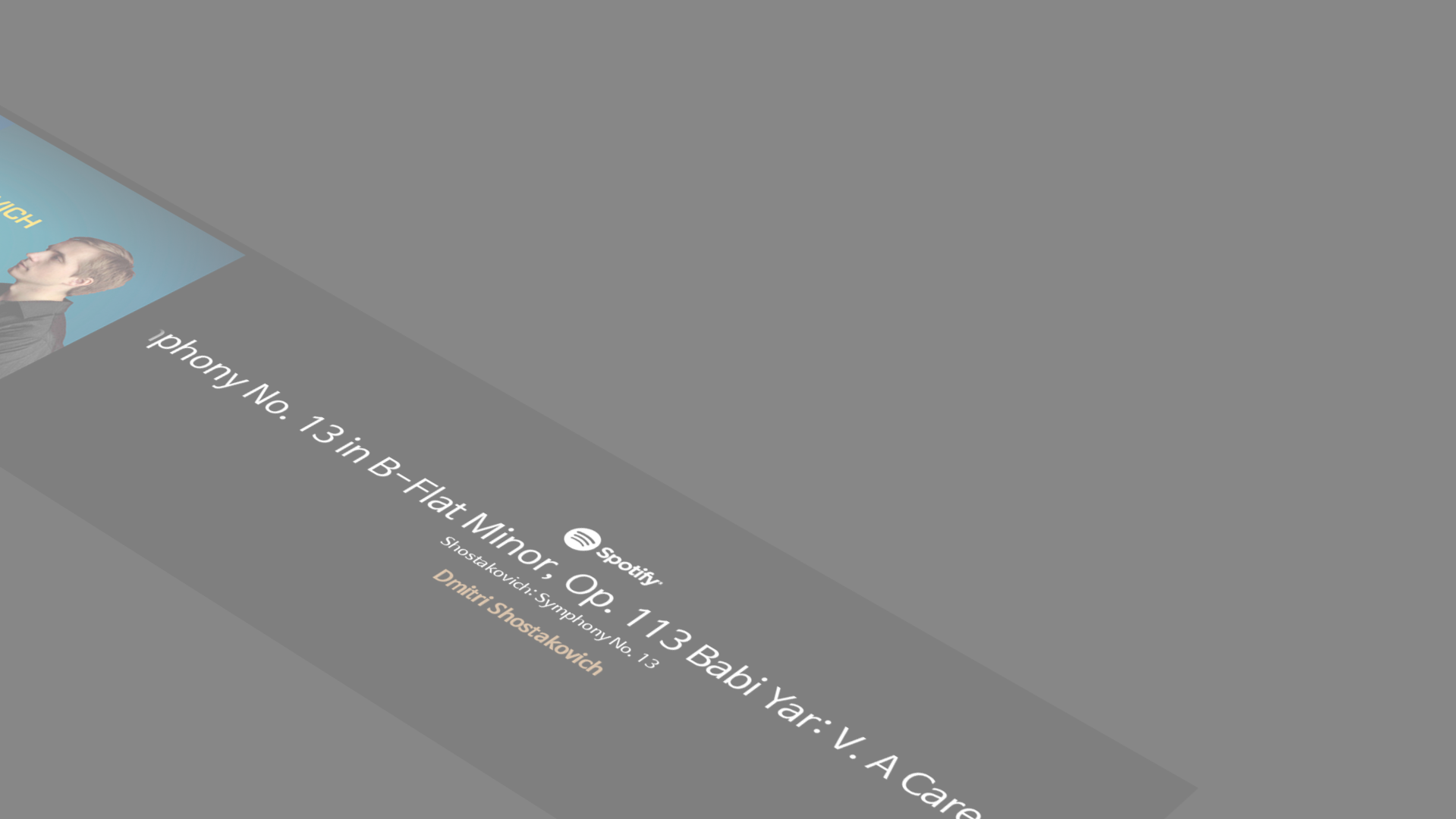 Spotify Connect allows you to play and wirelessly control Spotify music on your ROSE OS over a network. With the Spotify Connect function, you can enjoy a variety of music with hi-fi sound quality on your ROSE device.

Spotify Connect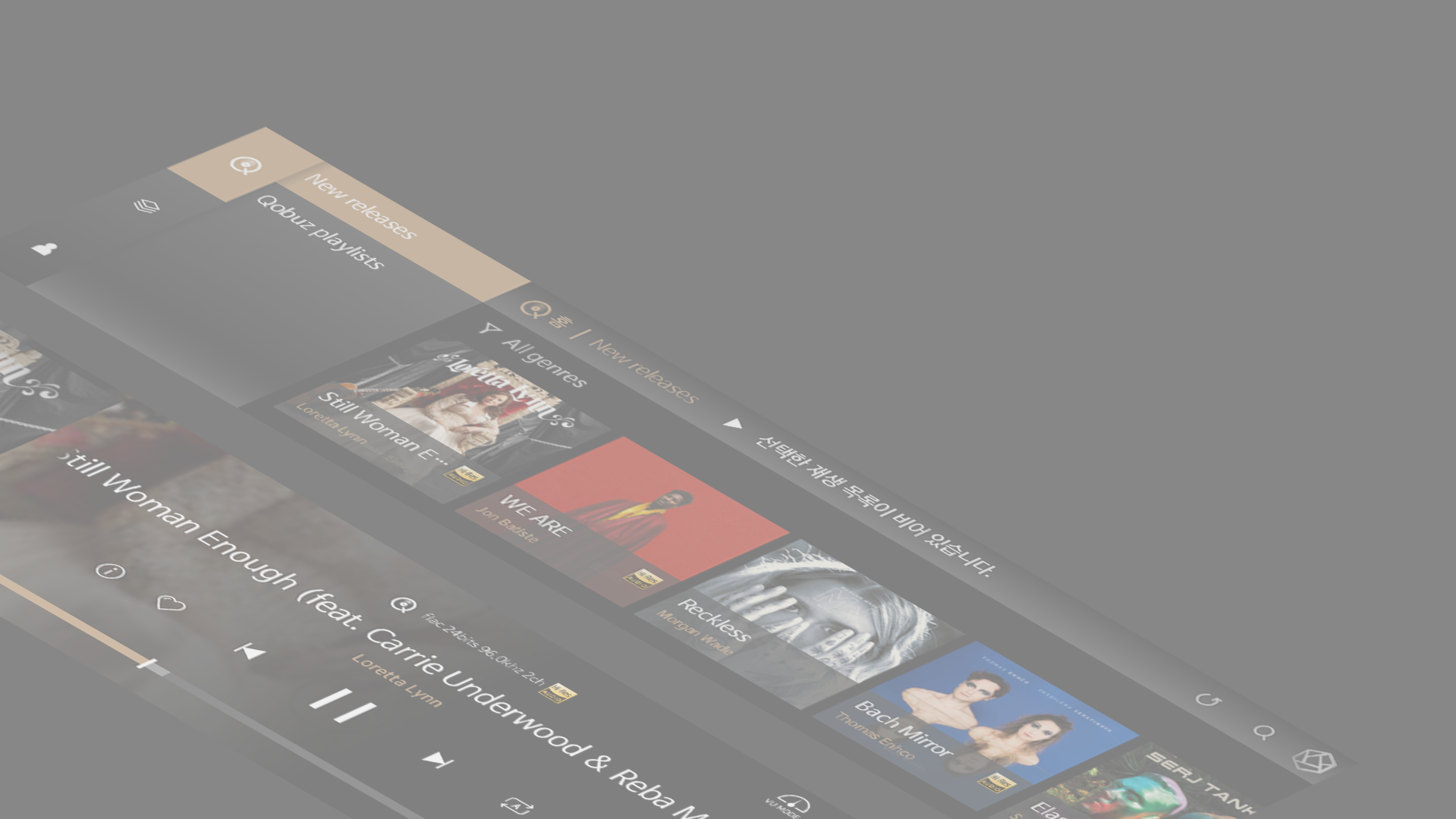 Enjoy music streaming with Qobuz's various functions.
Support for hi-res audio (24 bit/192 kHz) means you can enjoy high-resolution music.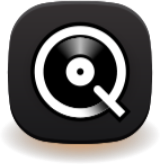 Qobuz
High-Resolution Audio
Hi-Fi ROSE is officially certified as "High-Resolution Audio" licensed by the JAS (Japan Audio Society).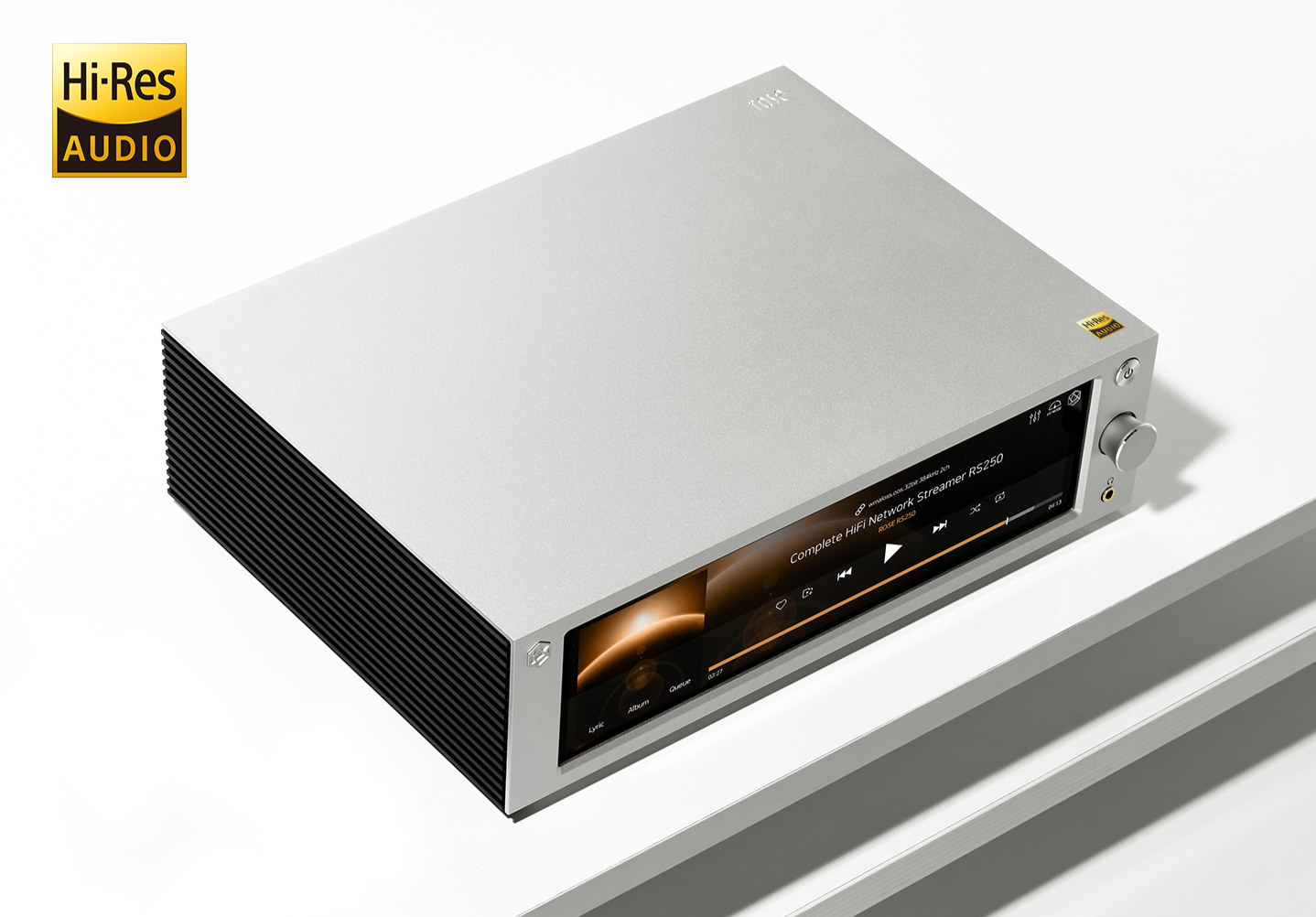 Connect anything.
Various Wired and Wireless Connections Available
You can enjoy seamless streaming through the network. It supports Airplay and DLNA functions.
Also, you can connect the device to a smartphone, computer, or tablet PC through WiFi / Giga Ethernet / Bluetooth communications.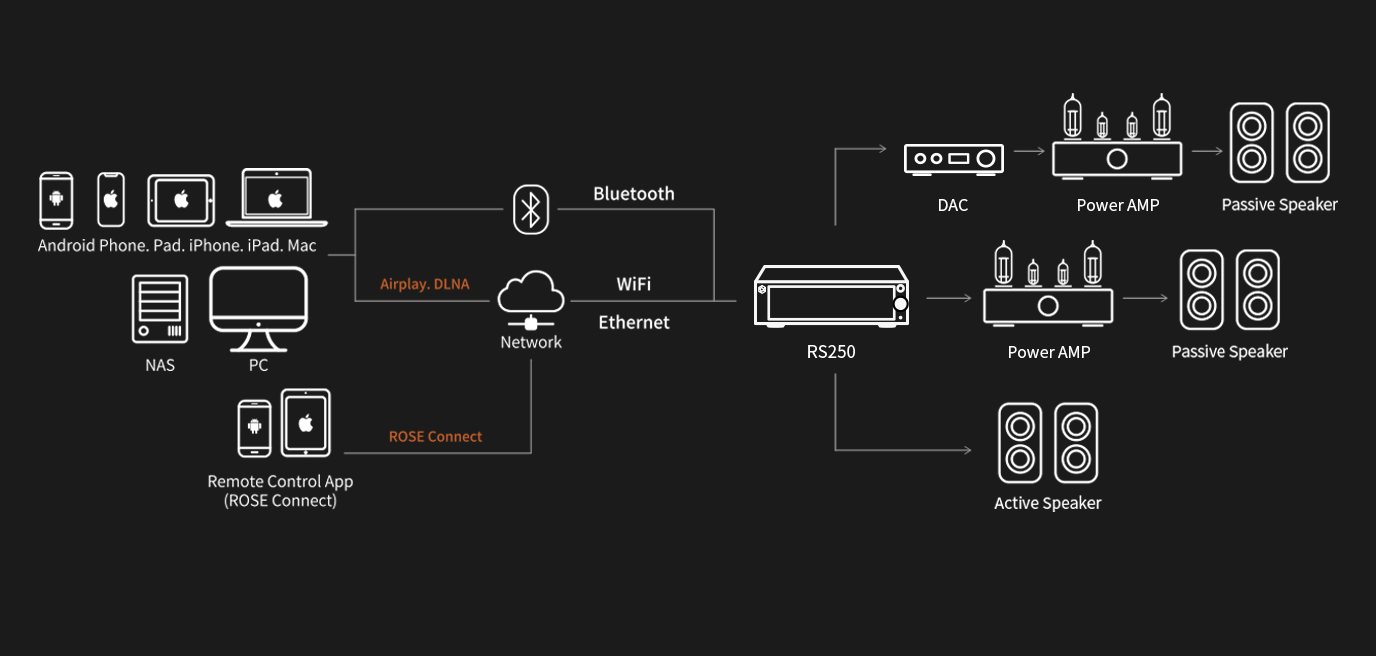 Large Media Library Connection Available
It is designed to allow sufficient storage space to be connected in consideration of high-quality music appreciation. It can recognize up to 4TB SSD and 10TB external HDD, and supports connection with NAS. Now experience listening to high-quality music without worrying about storage space.

Equipped with High-Performance Input / Output Ports
Equipped with a variety of connectors, it is compatible with multiple devices.
Equipped with various input and output ports, RS250 completes the ultimate connectivity.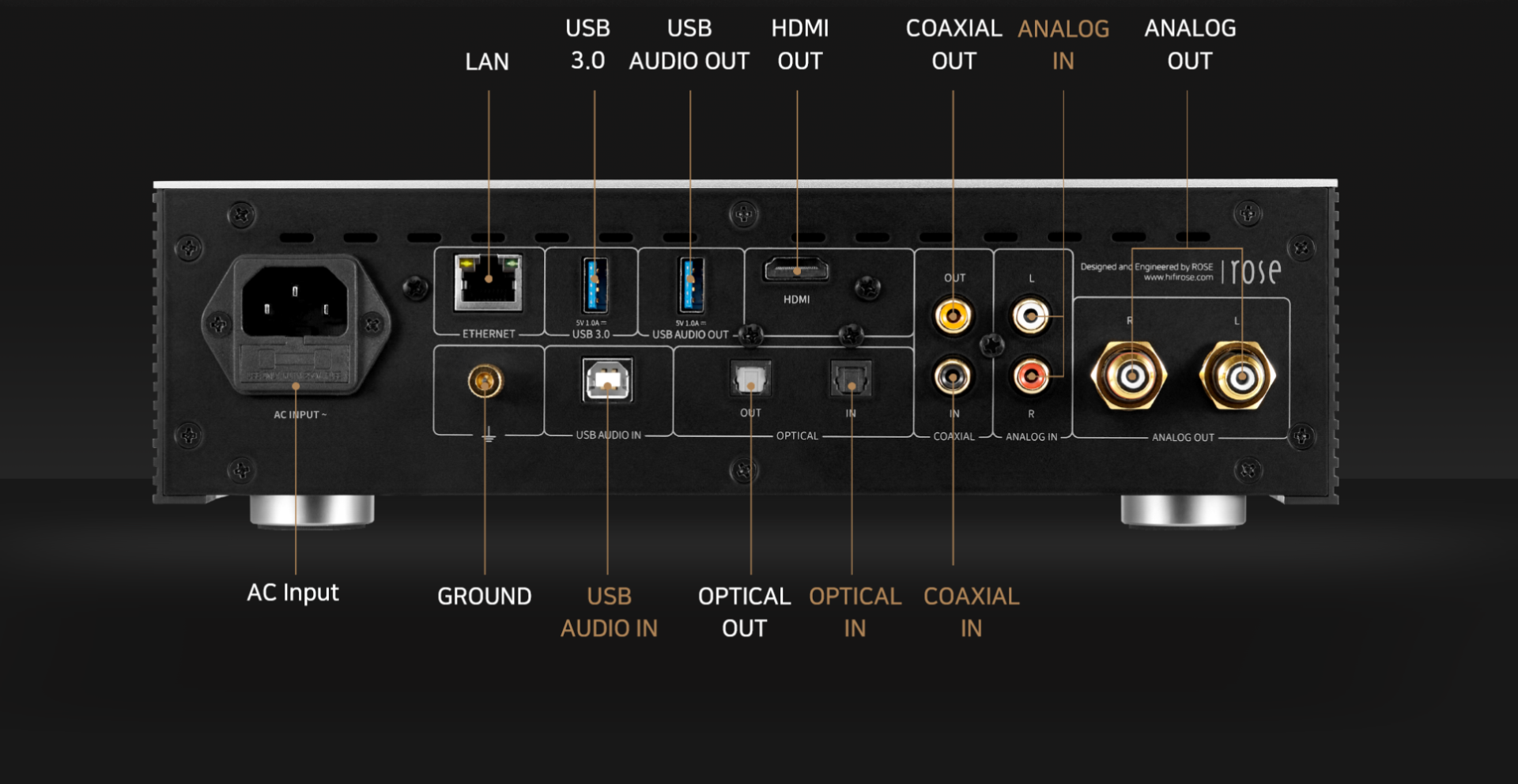 Features
Music Service

Qobuz, TIDAL, Bugs, RoseTube, RosePodcast, Internet Radio
Video Service

TIDAL Video, Bugs Video, RoseTube (supporting 4K UHD 60p resolution)
Streaming Service

BlueTooth A2DP Sink, Airplay, DLNA , Roon Ready, Spotify Connect
Internet Radio

Internet radio support for thousands of channels around the world
CD Play/Ripping

CD playback and CD ripping support using a dedicated USB CD drive
Network Service

Network sharing of built-in storage devices using SMB server, FTP server, and WebDAV server
Network shared folder support using SMB, FTP, WebDAV protocol
SoftWare Update

SW update including OTA, USB Storage, ROSE Store
USB Audio IN

Compatible with USB Audio Class 2.0, supporting USB Audio IN (Windows PC-ASIO drive support /
MAC PC-Core Audio support / Linux PC-ALSA drive support)
USB Audio OUT

Compatible with USB Audio Class 2.0, supporting USB Audio OUT
(Various USB DAC can be connected)
Hi-Res Audio

Supporting high-quality sound data (24~32 bit/48~384 kHz) that certified by Hi-Res Audio
MQA

MQA Full Decoder
Supported
Audio Codec

WAV, FLAC, ALAC, WMA, MP3, OGG, APE, DFF, DSF, AAC, CDA, AMR, APE, EC3,
E-EC3, MID, MPL, MP2, MPC, MPGA, M4A, AIFF
PCM : 8kHz~768kHz(8/16/24/32bit per Sample)
Native DSD: DSD64(2.8MHz)/DSD128(5.6MHz)/DSD256(11.2MHz)/ DSD512(22.4MHz)
Supported
Video Codec

ASF, AVI, MKV, MP4, WMV, MPEG-1, MPEG-2, MPEG-4, H.263, H.264, H.265, VC-1,
VP9, VP8, MVC,
H.264/AVC, Base/Main/High/High10 profile@level5.1 up to 4Kx2K@30fps
H.265/HEVC, Main/Main10 profile@ level 5.1 High-tier up to 4Kx2K@60fps
Storage interface

Supporting SATA slot for installation of USB hard disk (10TB) and SSD (4TB)
Setup Wizard

Installation Wizard support for easy initial setup
Technical support

Remote technical support function
Remote App

Supporting Remote App (RoseConnect) based on various platforms (Android, iOS, Windows)
Specifications
OS

Customized Android 7.1
Design
Size

278 x 202 x 76 mm
Weight

3.2 kg
Body

High-quality anodized aluminum front-top with modern sense
Display

8.,8 inch Wide Angle Multi-touch panel
CPU

Hexa Core


Dual-core Cortex-A72 up to 1.8GHz
Quad-core Cortex-A53 up to 1.4GHz
GPU

Mali-T864 GPU, OpenGL ES 1.1/2.0/3.0/3.1,
OenVG1.1, OpenCL, DX11
Memory

LPDDR3 4GByte
Preout
DAC Chip

ES9038 Q2M(ESS) x 1 (Single Stereo Design)
Output level

Max 2.3Vrms , Unbalanced
THD

0.0002% (1kHz 2.3Vrms Unbalanced output)
THD + N

0.0003% (1kHz 2.3Vrms Unbalanced output)
IMD

-102dB (SMPTE 4:1, 60Hz:7KHz)
Signal to Noise Ratio

116dB (A-wt)
Dynamic Range

Max 126 dB (CCITT filter)
Stereo Crosstalk

Better than -133dB, 20~20kHz
Output Frequency
Response

20Hz to 40,000(+/-0.5dB)
Output Impedance

100Ω
Network Connection
Network

Ethernet 10/100/1000 BASE-T
WiFi (802.11 b/g/n/a/ac) 2.4Ghz/5Ghz Dual Band
Bluetooth

Bluetooth supported (A2DP Sink, AVRCP v1.3)
In/Output
Audio Input

Line Input x 1, Optical In x 1, COAX x 1, USB Audio In x1
Audio Output

PreAmp Out (Unbalanced RCA) x 1, Optical Out x 1, COAX x 1, USB Audio Out x1,
Headphone Out x1
Video Output

HDMI 2.0 x 1 ( up to 3840 x 2160 / 60Hz )
Media Connection

USB3.0 x 2 (File system-NTFS/FAT32, supported capacity- up to 10TB)
SATA3.0 SSD x 1 (File System-NTFS, Supported capacity- up to 4TB)
Network Support Protocol-SMB/FTP/WebDav
Power

Input Voltage : AC100-120V,220-240V 50/60Hz
Input Power : 50W
Remote Control Function
Remote Controller

Bluetooth Remote Controller
Remote App

ROSE Connect ( Android, iOS, PC )
Accessory

Power Cord x 1, Bluetooth Remote Controller x 1(AAA Battery x 2),
Manual x 1, SSD Screw x 4

"Rose" even a bunch of roses but the flower that keeps the value of
existence and beauty. ROSE™ is the combined HiFi Media Player Brand
that has been created with the sophisticated technologies between
audiophiles in their 30 years career and seasoned acoustic engineer over the years.